Step 1. Click this link to access the Jackson Landing page https://app.lifeyield.com/Advantage/affiliate/jn. To access the IOVA analysis, LifeYield Portfolio+ is selected by default. You can select any combination of plans or upgrade at any time!

Step 2. Enter your unique Jackson affiliate coupon code into the Promotional Credit box and click on the Apply Coupon button. If you do not have a unique coupon code, you should reach out to your contact at Jackson to obtain one.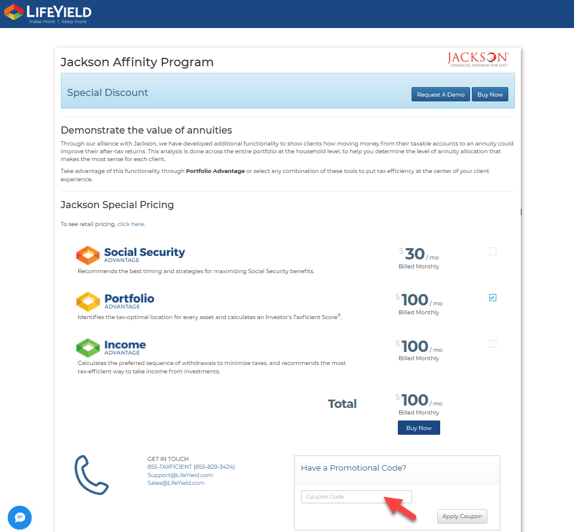 Step 3. Once you've completed the registration, you will receive an e-mail verification code. Please enter the code on this screen.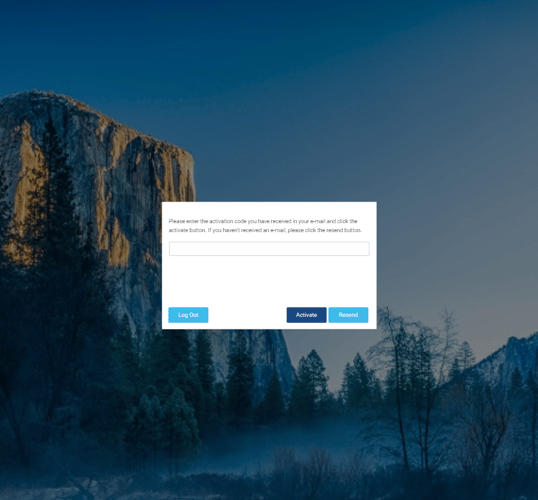 Step 4. After entering the code, you should see the Dashboard. On the left-hand nav, click "Portfolios" where you can view the 3 Jackson personas available from the Jackson Dash and, add a new portfolio from scratch.