Get started with your Orion integration below.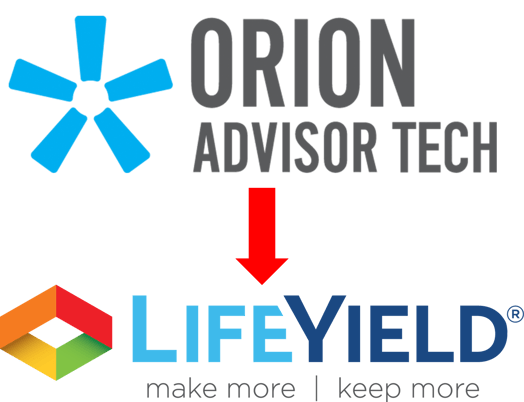 LifeYield allows Orion users to directly connect to Orion to load their clients' household accounts into LifeYield. This document outlines the integration steps from advisor login to editing and managing the portfolio's account holdings within LifeYield.
Step 1 - LIFEYIELD INTEGRATION PAGE
Begin the process by clicking on the Integrations tab and then clicking on the Orion logo.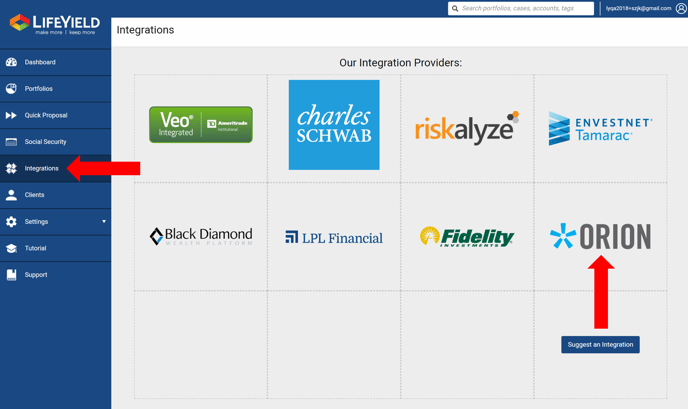 Step 2 - ORION INTEGRATION SCREEN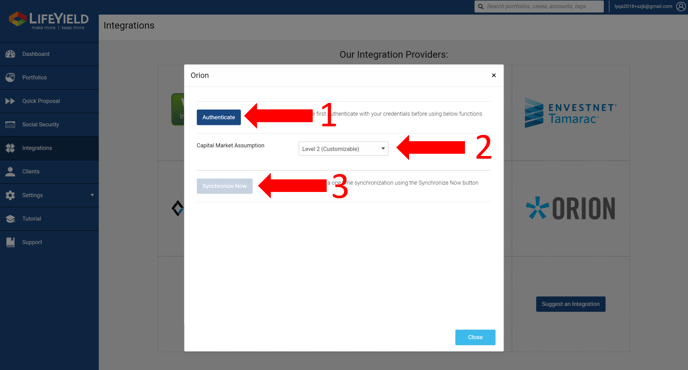 Authenticate your Orion credentials –
Within the pop-up window enter Username and Password then click on the Authenticate button.
Select a set of Capital Market Assumptions –
From the drop-down menu select the appropriate set of Capital Market Assumptions (CMA's) that you would like to have applied as the default for your Orion portfolios. The default CMA set is " LifeYield Level 2 (Customizable)", but you can also choose one of your predefined custom sets of CMA's.
Synchronize Now –
Click on the Synchronize Now button and allow the data to come from Black Diamond into LifeYield in real-time. Anytime you would like to update the data in LifeYield, return to this screen and simply select "Synchronize Now".
The Import process can be viewed by clicking on the View History button. This will list the steps in the process and when completed, it will tabulate processed: portfolios, accounts, clients and holdings. Click on the Close button.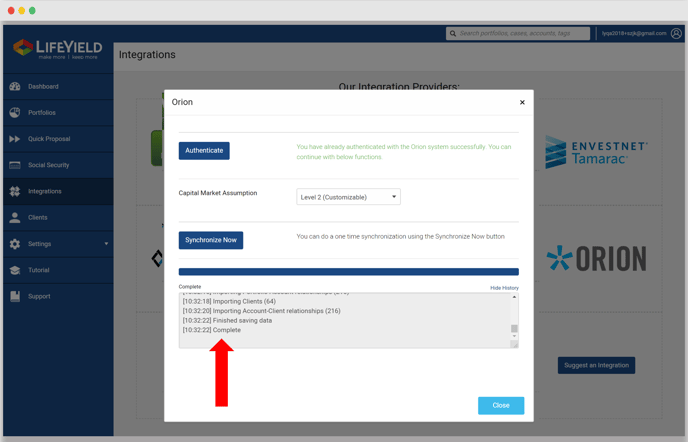 Step 3 - LIFEYIELD ADVANTAGE SUITE PORTFOLIOS SCREEN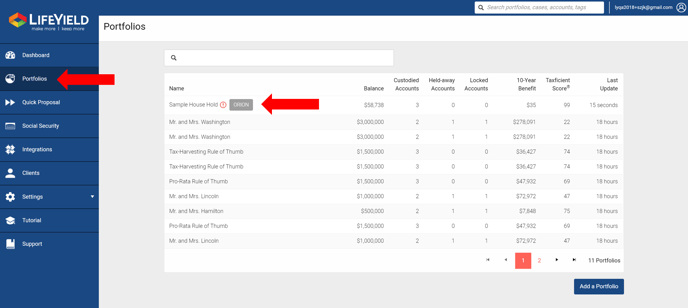 Click on Portfolios to see the updated portfolios. If you see a

in the Name column it indicates one or more unclassified securities in the portfolio.
Step 4 - ACCOUNT HOLDINGS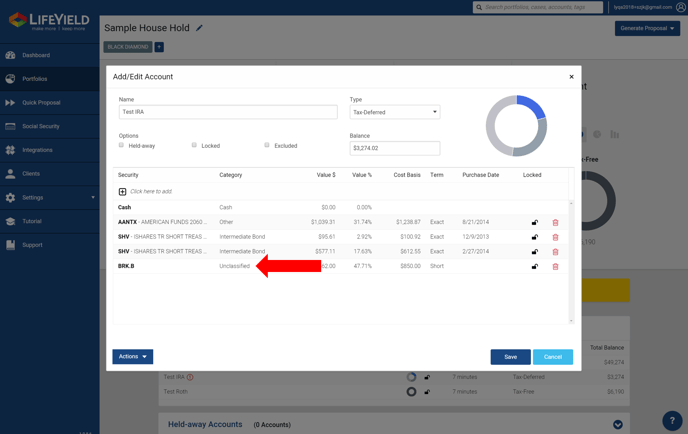 Within the portfolio, click on the account(s) that have unclassified securities. Within that account, click on Holding Balances and search for any holding where Category is listed as Unclassified.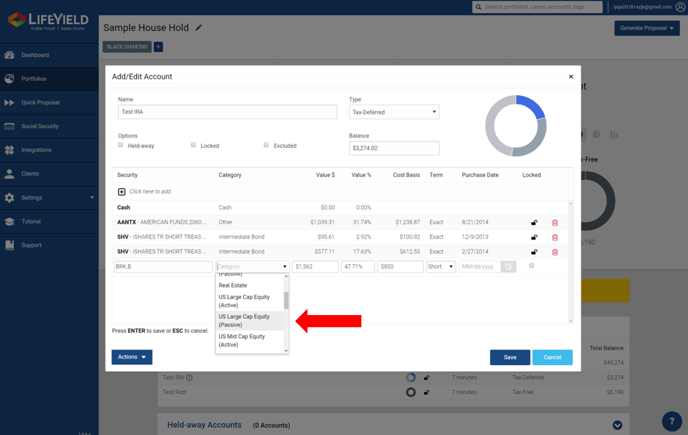 To update the Category, click on the drop-down box and select the appropriate category for that holding. Once the category is updated, click on the

to accept or the X to cancel. You only need to update the category assignment of a holding once. Any account that has this holding will also be updated with the new category assignment.
Click the Close button when finished. Your account is now ready to use.